Yes, we are open for in-store shopping!

What can I bring in to trade for store credit?
The Book Shoppe accepts store credit books purchased from our Shoppe if they are:
– in good resale condition
– odor-free
– bug-free
– not from our sidewalk sale or other clearance sale.  The Book Shoppe will consider offering store credit for books purchased elsewhere on an "as-needed" basis. We are always interested in new releases, railroad books, Iowa history, and military history. Because we have limited storage space, we are not able to accept many hardcover books. We do not accept textbooks, record albums, or magazines.
How much store credit do I get, and what can I use it for?
– Store credit is based on the retail price of the book and can be used toward used books in the store.
– Store credit is non-transferable and cannot be used on special orders, collectibles, clearance items, gift certificates, or new books.
– Store credit earned for Science Fiction, Paranormal Romance, and CD or MP-3 Audio Books (we call them "Tier 1 books") can be used toward any eligible used book in the store. Credit earned for other types of books can be applied toward used books other than Tier 1 books.
– Store credit can be used for up to half of your total eligible book purchase. Remaining store credit will be saved in your account for later use and does not expire.
When can I bring in my books to trade for store credit?
– Books purchased from The Book Shoppe are accepted for trade during regular business hours on Wednesdays, Thursdays, and Fridays. If you have more than one box/bag, we ask that you make an appointment.
– Books purchased elsewhere can be brought in by appointment only. We do not accept "outside" books from November 1st through March 1st.
– If we notify you that we can't accept some/all of your books for credit, you have the option to pick them up within 24 hours of notification or to donate them to us for distribution elsewhere (downtown Trick or Treat, Iowa Veterans Home, sidewalk sales, the library's summer reading program, jails, etc.).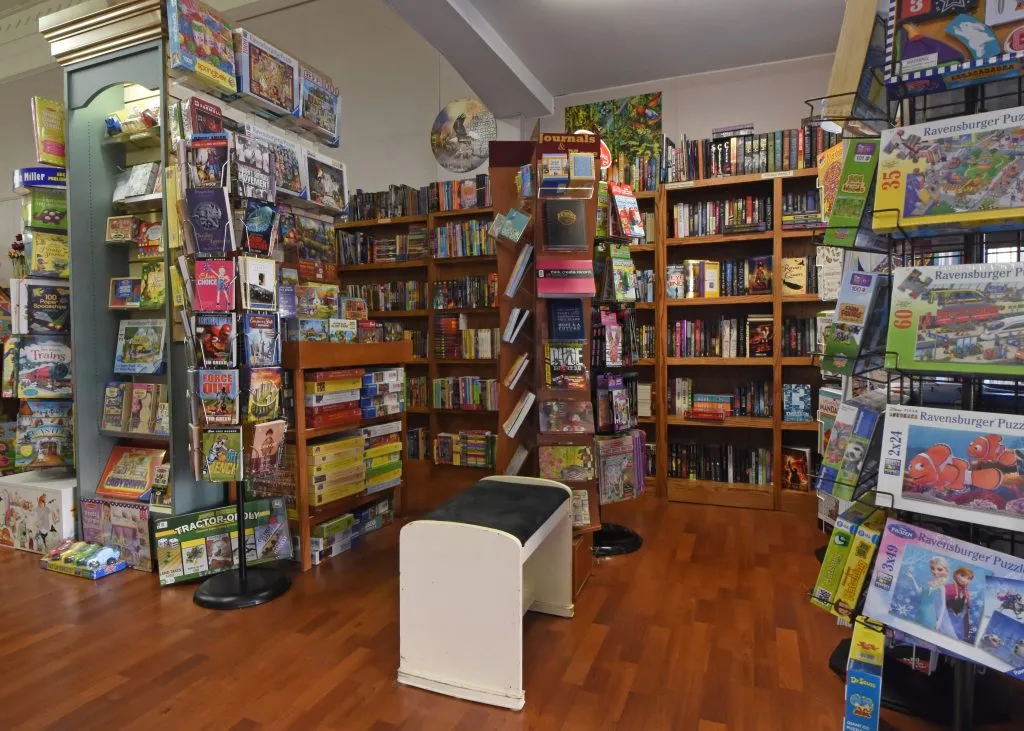 Shop Online
Get Home Delivery
AND Support Us! ↓